Mary Hardin
BA, BCPP, RPE, PWE, CMT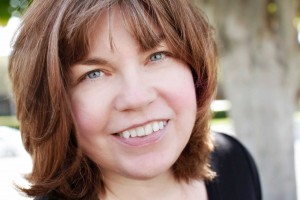 I help football players and others recover from injuries and concussions, get out of pain, relax and unwind so they can get back to their lives and careers.
I first discovered craniosacral unwinding and polarity therapy as a client in the early 90s when I was looking for solutions to my own health challenges and ennui. I had tried a lot of traditional therapies but it was mind/body work that really resonated with me and ultimately changed my life.
After experiencing a particularly transformative session, which really got my attention, I took my first polarity class in 1998 "to find out what this was all about…"
I haven't stopped exploring this mysterious and amazing work.
In fact, it's working with my clients that's taught me the most. It turned out that many of the people who came to see me had played football. Some of them had old and lingering injuries. Others were complaining of headaches and feeling 'foggy' even though it was many years ago that they played ball. They wanted to feel more like themselves again and found their way to me.
My experience working with people who have played football helped me "discover" that brain tissue can actually move and reorganize when we relate to it in a gentle, holistic way. That really got my attention, well honestly it blew my mind because with that simple movement or untwisting people felt calmer, more focused, clearer and most, if not all, of their pain and physical problems, disappeared. That discovery is one of the reasons why I'm dedicated to helping football players get the help they need.
I'm a graduate of Polarity Healing Arts (now the Life Energy Institute) and the Institute of Psycho-Structural Balancing. I have extensive training in integrative craniosacral unwinding and polarity therapy. I've also studied aromatherapy, somatic trauma resolution, sound therapy, Reiki, visceral manipulation, organ massage, myofascial release and therapeutic massage. I incorporate elements of all these techniques in my sessions, in accordance to what someone needs.
In addition to my private practice, I'm a craniosacral practitioner at Torrance Memorial Medical Center. I also teach Craniosacral and Polarity Therapy classes at Cerritos College and have taught at the Life Energy Institute, IPSB and the Massage School of Santa Monica.
Professional Credentials:

Certified Integrative Craniosacral Unwinding Practitioner
Board Certified Polarity Practitioner (BCPP)
Registered Polarity Educator (RPE)
Polarity Wellness Educator (PWE)
State of California Certified Massage/Bodywork Therapist (CMT) #721
B.A. University of Southern California
Receiving this work has changed my life in powerful ways and I continue to witness profound transformations in the lives of the people I work with and with my students. I'm dedicated to helping people reconnect with their spirit, listen to their soul and find their alignment between heaven and earth. When we can do that, we are transformed.
Together, we are changing the world, one session at a time  

Note: As of January 2003, Alternative Healing Practitioners can lawfully practice in the State of California without violating the state's Medical Practitioner Code, under section 2053.6 and 2053.6 of the California Business and Professional Code.