Do you ever wonder if the pain in your body may be related to something more than the injury, trauma or condition that caused it?
Have you tried traditional therapies and still nothing has really worked to relieve your pain?
Core Body Therapy integrates several holistic bodywork techniques that attune, align and balance the energy and tissue that make up the core of your being and help improve your vitality and overall health.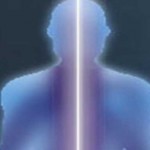 Craniosacral Unwinding is a gentle, hands-on healing technique that releases tensions deep in the central nervous system so that every other system in the body can relax and self-correct. It helps you naturally free yourself from pain, stress and discomfort.
Polarity Therapy is a holistic bodywork system based on the idea that the flow and balance of energy in the human body is the foundation of good health. The practitioner uses a variety of contacts to stimulate and balance the body's electromagnetic fields and may also help the client process feelings, emotions and develop specific strategies for reducing stress and increasing wellness.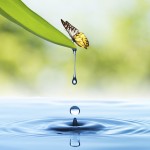 Aromatherapy uses the natural properties found in essential oils to produce a soothing, uplifting effect on the mind and emotions that allow for natural stress and depression relief. When an oil containing the optimum level of therapeutic constituents is diffused or applied topically, it creates a sense of emotional balance and well-being.