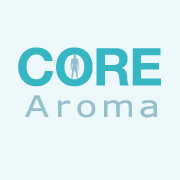 I use many tools in my practice and one of my favorites is essential oils.
While essential oils often have a pleasant aroma, their chemical makeup is complex and their benefits vast—which makes them much more than something that simply smells good.
The natural properties found in essential oils produce a soothing, uplifting effect on the mind and emotions which allow for natural stress and depression relief. When you breathe or put on your skin, an oil containing the optimum level of therapeutic constituents, it fosters a sense of emotional balance and well-being.
Essential oils, known as nature's living energy, are the natural, aromatic volatile liquids found in shrubs, flowers, trees, roots, bushes, and seeds. The distinctive components in essential oils defend plants against insects, environmental conditions, and disease. They are also vital for a plant to grow, live, evolve, and adapt to its surroundings. Essential oils are extracted from aromatic plant sources via steam distillation, and are highly concentrated and far more potent than dry herbs.
Historically, essential oils have played a prominent role in everyday life. With more than 200 references to aromatics, incense, and ointments throughout the Bible, essential oils are said to be used for anointing and healing the sick. Today, essential oils are used for aromatherapy, massage therapy, emotional health, personal care, nutritional supplements, household solutions, and much more.
I use Young Living Essential Oils, which offers more than 300 essential oil singles and blends. Every essential oil Young Living distills or sources has the optimal naturally-occurring blend of constituents to maximize the desired effect.
Young Living's Most Popular Oils for Emotional Wellness

Valor® An empowering combination of oils designed to enhance an individual's internal resources.
Peace & Calming® Helps calm tensions and uplift the spirit.
White Angelica™ A calming and soothing blend that encourages feelings of protection and security.
Harmony™ Promotes physical and emotional well-being.
Release™ Facilitates the ability to release anger and frustration.
Clarity™ Promotes a clear mind and alertness.
Gratitude™ Designed to elevate the spirit, calm emotions, and bring relief to the body.
Trauma Life™ Formulated to help release buried emotional trauma.
Joy™ Helps to ease heartache and inspires romance and togetherness.
Stress Away™ Creates relaxation and reduces occasional nervous tension.
Young Living's Most Popular Oils for Pain Relief
PanAway® is soothing to the skin and adds comforting warmth to muscles after exercise.
Relieve It™ is a deeply relaxing, warming blend for muscles and joints.
Deep Relief Roll-On is specially formulated to relieve muscle soreness and tension.
Balsam Fir (Idaho) traditionally used for muscle aches and pains
You can become a member of Young Living Essential Oils and order your own oils.